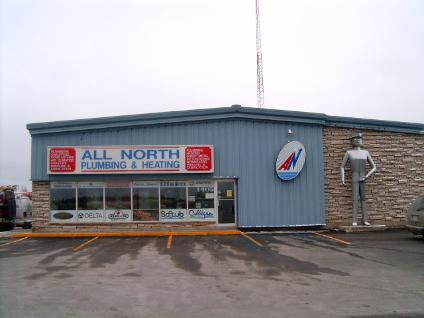 Our Services:
Plumbing
Heating
HVAC
Refrigeration
Propane
Sheet metal
Pool-Spa-BBQ
Commercial-industrial-products
Sprinkler
Competent experts at your service:
Licensed Sheet Metal Technicians

Licensed Plumbers

Licensed Gas Fitters 1, 2, and 3

Licensed OBT 2 and 3

Site Operator

Licensed Refrigeration Technicians

Licensed Pipe Fitters

Propane Pump Attendants

Propane Inspection & Re-qualification cylinders

Sprinkler and Fire Protection Installer

Welders

WEET Certification

Well Technicians

Water Meter Installer
In business since 1968, All North has become one of the leading mechanical contracting companies in Northern Ontario.
Our team has developed an excellent reputation for the quality of our work in the plumbing, heating, ventilation, refrigeration, sheet metal, air conditioning and sprinkler fields for residential, commercial, industrial and institutional sector.
Our 24/7 dispatching service provides security and peace of mind outside of regular business hours.
All North has always been focused on providing high quality products that meet and exceed our clients expectations. Our fully licensed field technicians with many years of experience in the industry ensure the integrity and longevity of all our solutions.
Our mandate is clear: Delivery of quality of work, in a very timely manner, and always at a fair price.
Regardless of the project's size and scope, we promise to dedicate the same degree of attention, care and professionalism.
We understand customer satisfaction and what it takes to be a Reliable Service Company. You are the Most Important part of our Business....
OUR CUSTOMER!