All North can service all of your heating needs including:
Hot water heating

Garage heaters

Infra-red heating

Unit heaters

Furnace replacement
Hot water tanks
Boilers
In-floor heating
Roof top unit
Forced air heating
We are able to install gas, oil and wood fired hot water systems, high and low pressure steam system, boiler rooms, gas piping and new rooftop.
We provide planning, system recommendations, heat balancing, installation and regular maintenance. From a basic furnace installation to a highly complex industrial or commercial application, we have the knowledge and experience to do it right, right from the start.
Our service include new installation of sheet metal and full ducting residential, commercial and industrial buildings.
We service all brands of equipment.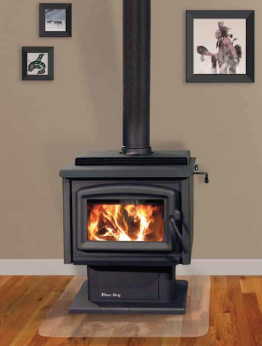 The King 1107 is available in Ultra, Parlor and Classic models. With a large fire box, this stove isn't just large but deep, providing safety, the ability to load up to 80 lbs of wood and reduce ash removal intervals. With an 8" flue and an honest to goodness thermostat, the King can burn up to 40 hrs on a low setting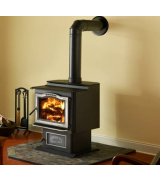 The P43 pellet stove harnesses the world-class engineering of Harman to deliver unmatched performance. Smart controls with hassle-free operation make this eco-friendly powerhouse a leader in pellet-heating technology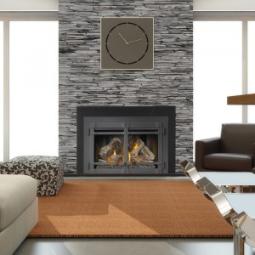 Replace your drafty, inefficient masonry or zero clearance fireplace with a Napoleon® quality gas insert. The perfect solution to improve your heating efficiency for a warmer cozier home that saves you money. You can choose from traditional or contemporary designs that complement your home décor. All offer superior heating solutions with the convenience of turning your fireplace on or off with a remote control.
FURNACE REPAIRS
When you need your furnace repaired, we guarantee outstanding service 24 hours a day, 7 days a week, 52 weeks a year! We will immediately dispatch a technician to your home at any time of day or night! Even on holidays.
We will repair your furnace with quality, reliable materials, and, if under any normal conditions, any fixture, service, or equipment you received from us fails, we will gladly repair or replace at absolutely NO charge to you!
NEW FURNACES
Today's homeowner doesn't just want any new furnace, they want one that is energy efficient. Our technicians can provide you with a complementary analysis of your home heating and cooling needs and provide you with a professional recommendation.
No matter what your heating, cooling or plumbing needs, we can do it all!
Call us to see why after just one home visit,
you'll want to make
All North Plumbing & Heating
your family's heating specialist!
Click on the logo to see the company website: